Do you love the idea of living in a place with an amazing natural environment? One with proud cliffs to the left and the gorgeous sea to the right?
If so, then you should consider moving to Whidbey Island. This paradise has everything from beautiful beaches to thick forests to diverse wildlife. The people there are some of the most kind-hearted and welcoming people on Earth.
If you're planning to move here, don't think twice! And if you're already enjoying life in Whidbey, check out some of these awesome annual events and festivals to complete your experience!
Whidbey Island Film Festival
Starting with January's highlight! The Whidbey Island Film Festival is a program of Whidbey Island Center for the Arts (WICA). It is a showcase of films worldwide, together with submissions by local filmmakers and short videos made by WICA members. Attend the event to witness the screening of award-winning films and new projects from promising young talents.
Get to meet household names in the film industry and even participate in workshops held by creators, professionals, and legends themselves! The event also provides discussions about cinematic art forms. Whether you're just a casual movie lover or an enthusiastic fan of the art, the Whidbey Island Film Festival will never disappoint you.
Clinton Easter Egg Hunt
Who doesn't love Easter egg hunts? Well, pretty sure your kids love 'em! Fortunately, Clinton offers a great one for all ages. The event has three levels of difficulty with prizes to match. It separates the kids into five age groups, so everyone has a fighting chance. Over 10,000 candy-filled eggs and 700 prize eggs remain hidden for the young ones to locate! If it doesn't make you smile seeing your kids enthusiastically hunt for Easter eggs, we don't know what will!
St. Patrick's Day Cruise
It's not the biggest of events out there, yet this parade is definitely something you wouldn't want to miss! It's been happening every March in Oak Harbor for 45 years now. Hosted by the island locals, it's a celebration of Irish culture, heritage, and history.
The event typically starts in the afternoon. All sorts of floats with fancy designs parade down Oak Harbor. Enjoy the sights of marching bands, bagpipes, leprechauns, horses decorated for St Patrick's Day… you name it!
Pretty sure you'll be hungry after the entire thing is over. No worries! You can enjoy a picnic near the waterfront or feast on a Corned Beef & Cabbage dinner at the American Legion Post. Whatever suits your taste!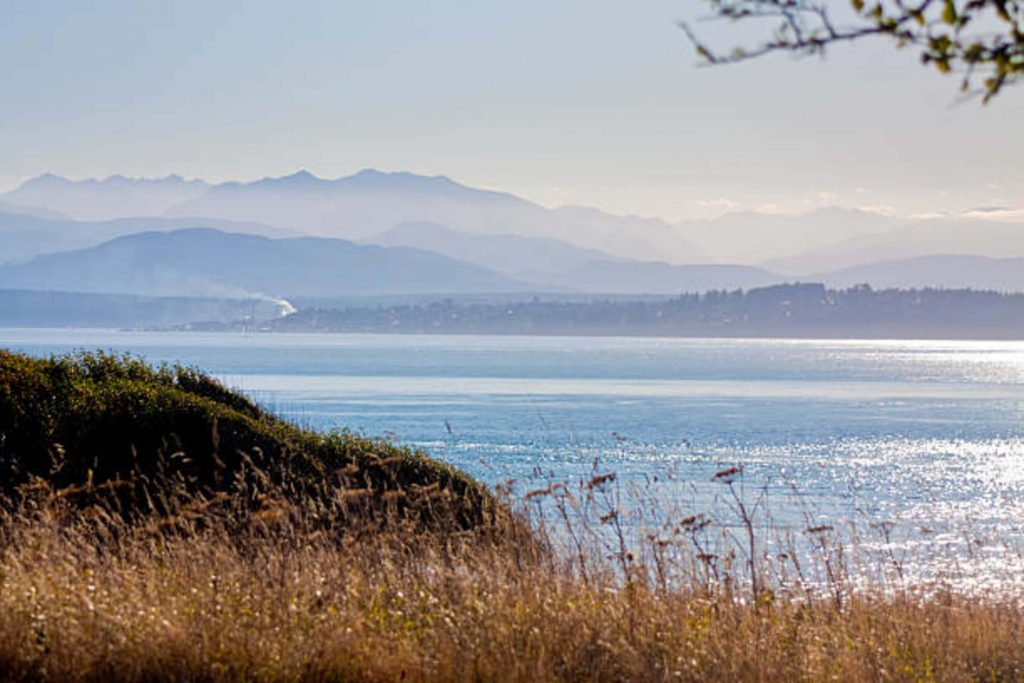 Penn Cove Water Festival
Celebrate the last days of spring with a blast at the Penn Cove Water Festival. Held at the Penn Cove Area, the event aims to Native American traditions on the island. Participate in various activities such as water sports, swimming, boat building competitions, or games like horseshoes and volleyball. All the fun is quickly followed by great food: roasted ribs, burgers, hot dogs! The whole thing is filled with action that you should have no reason not to join!
Whidbey Island Music Festival
Running for a week, the Whidbey Island Music Festival features jaw-dropping performances by talented virtuosos and promising new talents. The event is well-known for its eclectic fare of genres, with everything from jazz to classical and folk. The event has been hailed as "one of the most significant cultural events on Whidbey Island" by the Seattle Times. If you love concerts or have an ear for quality music, then this one should be at the top of your list!
The Haunting of Coupeville
Halloween is almost near, and the atmosphere at Coupeville is sure to spook everyone on the island! This month-long event includes a haunted tour, costume parade, hayride, and much more. If you're looking for something to do that'll make your heart race or your skin crawl, then this is the event for you!
Get ready to scream in terror as ghosts of Coupeville come out of the woodworks with their ghastly smiles on full display. It's also more than just getting jump scared! There's Halloween trick-or-treating, costumes contests, pumpkin carving competition, and ghost stories told by locals who know all about them. Everything just makes Halloween unforgettable!
Oak Harbor's New Year's Eve Fireworks
Welcome to the perfect event to say goodbye to the past year, and welcome the new year! People from all over the island gather to enjoy the fireworks at Windjammer Park in Oak Harbor. The best place to catch a view of the show is near the Naval Air Station. As the countdown begins at midnight, families and individuals have their cameras ready for when fireworks go off in every direction. It's not the greatest among firework shows, but it's grand enough to appreciate the life you have on the island.