Big cities are fun and all until you get tired of the noise, pollution, and crowds. This makes living on an island a great idea for many reasons. Not only does it get you away from the urban hustle, but it also provides you with some of life's most undervalued necessities – fresh air, peace, and quiet. But beyond the attractive qualities of an island living lies the challenges of moving there. There's the sea that separates you from your dream life! Don't worry. Here's a step-by-step guide on how to relocate to an island like Whidbey using a ferry.
How Much Does It Cost to Ship Stuff Via a Ferry?
While riding a ferry doesn't cost much, shipping a container or truck with you is a different story. Typically, you can expect such shipping costs to start at $200. The final price will be determined by the distance, weight, size, and items inside.
Choosing the Right Container/Truck
The size and weight of your cargo will be the primary factor in your shipping costs. That's why you must choose the right container for your needs. You don't want to run short on space and cram your stuff, risking damage and ruin. It is highly advisable that you pick the next size that can fit your entire inventory. This allows for more space to stack your boxes and arrange furniture properly.
Alternatively, you can opt to take the ferry on multiple trips! This allows you to rent a smaller truck if you've got no other options. Keep in mind that while you save on the rental, you'll spend more on the ferry transport. Consider the size of your inventory and the island's distance regarding the number of trips to take. Most islands like Whidbey and Long can be cleared in two or three trips using standard-sized trucks.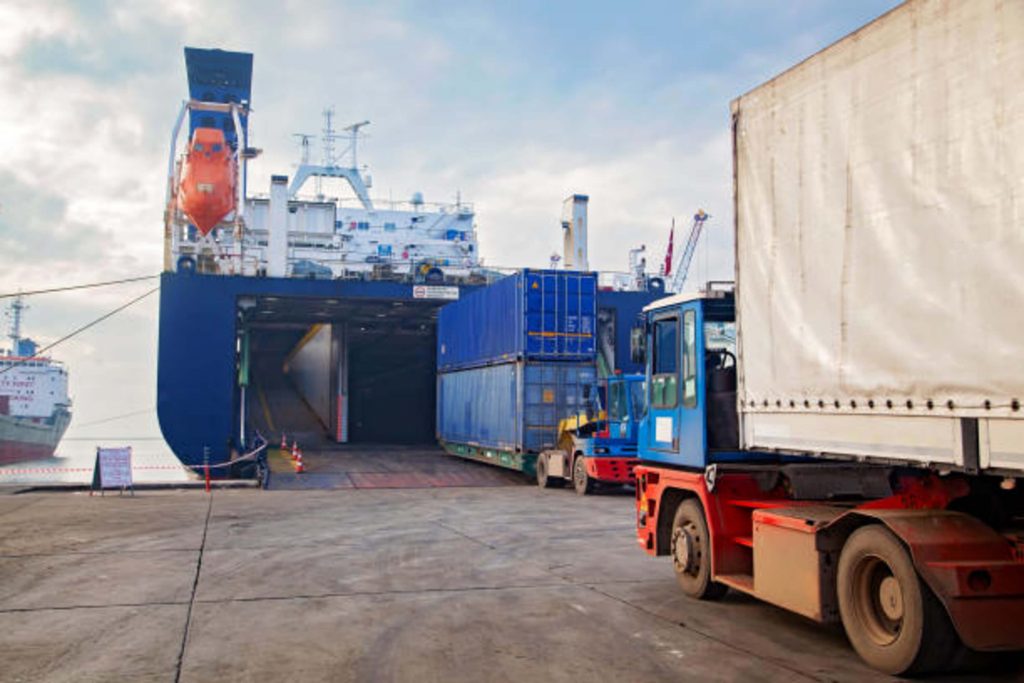 Packing Up
After renting a truck, it's time to prepare your belongings for transport. This time, moving to an island will be no different from relocating within the mainland. You will have to:
Gather the right supplies. Get hold of moving boxes, eco-friendly bubble wraps, packing paper, and furniture pads.
Declutter your home. Space in a ferry will be scarce. You don't want to cram your truck with unnecessary things. Sell or donate some of your stuff.
Start by packing the kitchen or garage. These rooms contain the most tools/utensils. Clearing them up will make other rooms seem easier to handle.
Ask for help. There's no way you'll be able to move your cabinets or bed alone. Call your friends or relatives. Tell them pizzas on you if they come over and assist.
Do your research. Don't just randomly lift and disassemble stuff. Make sure you watch plenty of tutorials on how to do the task properly.
Pack an essentials box. It should contain necessities like a toothbrush, bathroom products, medications, and clothes. Unpack this the first thing at your new home.
Balance the weight of the truck. Arrange it so that the heaviest objects are closest to the cab and the lightest boxes are near the door.
Double-check the truck's condition. Ensure that the brakes, engine, and fluid systems are on point to avoid issues. The last thing you want is the vehicle to break down on the island.
Remember that depending on the number of trips, you might need to rent the truck for a longer period of time. You will have an idea of how many trips it'll take once you've loaded up the truck. If you can fit everything and still meet the ferry weight requirement (usually 50 tons and below), congrats! That's a single journey to your new home.
Booking a Ferry Ride
Once you're done prepping your cargo, it's time to book a ferry ticket. The process is pretty straightforward. Just visit the company website and schedule your trip. You can also visit their docks to book there if you want. In some cases, you might have to book the ticket in advance, especially during peak season. Don't forget to take note of the weight and forbidden items requirements to avoid delays.
Moving to the Island
During the voyage, your truck will be parked in a special section of the boat. Make sure you double-check the locks before you leave. You never know what can happen along the way.
Once you hit the port and pass by clearance, you can now drive to your new neighborhood. Make sure to have a map of the entire island ready. It's good to know where to go whenever you need to grab some supplies. If you need to take another trip, don't bother arranging the first belongings you've brought. Collect the rest of your stuff before settling down. This way, you can spend all your energy in one go without having to worry about driving back to your old house.